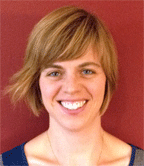 I am mother of three children each with their own set of gut health related issues including asthma, allergies, sensory processing disorder, celiac disease, anxiety, and ADD. My health journey began as a search for ways to help my children combat these struggles naturally. They have each made tremendous progress in healing their guts and restoring their immune system and brain functioning. Along the way, I have also significantly reduced the impact of my own struggles with allergies, anxiety, joint pain, and sensitivites on my life. I have personal experience getting picky eaters to change their eating habits and changing their attitudes about food, and I am passionate about helping other families create their own unique path to wellness.
I received my training from the Institute for Integrative Nutrition, where I was trained in more than one hundred dietary theories and studied a variety of practical lifestyle coaching methods. Drawing on this knowledge, I will help you create a completely personalized "roadmap to health" that suits your family's unique needs, lifestyle, preferences, and goals.
Learn more about my training and my unique approach to health coaching.
Are you curious about how health coaching can help your family? Let's talk. Schedule an initial consultation with me today.
My Training
I received my training as a Health Coach from the Institute for Integrative Nutrition's cutting-edge Health Coach Training Program.
During my training, I studied over 100 dietary theories, practical lifestyle management techniques, and innovative coaching methods with some of the world's top health and wellness experts. My teachers included Dr. Andrew Weil, Director of the Arizona Center for Integrative Medicine; Dr. Deepak Chopra, leader in the field of mind-body medicine; Dr. David Katz, Director of Yale University's Prevention Research Center; Dr. Walter Willett, Chair of Nutrition at Harvard University; Geneen Roth, bestselling author and expert on emotional eating; and many other leading researchers and nutrition authorities.
My education has equipped me with extensive knowledge in holistic nutrition, health coaching, and preventive health. Drawing on these skills and my knowledge of different dietary theories, I work with clients to help them make lifestyle changes that produce real and lasting results.